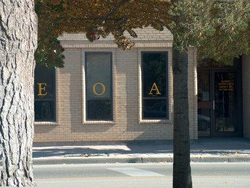 ABOUT THE EOA
The Elderly Opportunity Agency, Inc. (EOA) is a private, 501(C)(3) nonprofit corporation providing services to senior citizens within the
Idaho Agency on Aging Area III network. EOA has served Idaho seniors since 1974. Our service area includes the counties of Adams, Boise, Canyon,
Elmore, Gem, Owyhee, Payette, Valley, and Washington. Funding for these services is provided through State and Federal grants, local fund raising activities, private donations and community involvement. EOA also operates apartment complexes for seniors and disabled in three locations in Southwest Idaho under the USDA Rural Development Program.

---