WELCOME
Welcome to Elderly Opportunity Agency, Inc. (EOA) where our mission is to provide quality services and programs to senior adults and the disabled through programs that enhance their well-being, support their independence and encourage their continued involvement in and with their communities.
---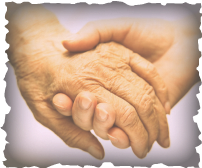 ABOUT US


EOA was incorporated in 1973 as a private 501(c)(3) nonprofit corporation devoted to providing services to persons aged 60 and over and persons with disabilities of any age. This is accomplished through programs provided by 18 senior centers located in eight SW Idaho counties. Programs include congregate meals, home delivered meals, transportation services, nutrition education, health promotion activities, socialization and recreational opportunities. EOA owns and operates 86 subsidized housing units for seniors aged 62 and over and the disabled in three communities.
EOA is operated under the direction of a non-paid 40 member board of directors. Thirty-six of the members consist of two representatives from each of the 18 senior centers and four are community members.
The nutrition and transportation programs are free to persons aged 60 and over. Private donations are always accepted and needed. We gladly accept Medicaid. To see how you can help click
here
.
---
EOA is an Equal Opportunity Employer and Provider